Hello! Thank you for visiting my portfolio! I'm Cristiano Siqueira, an illustrator from São Paulo, Brasil and I work exclusively with digital tools, mainly vector. To this website, I bring the most important and most enjoyable projects that I had opportunity to work with during my career.
Before working with illustration, I started my career as graphic designer, working in projects for books, CD covers, magazines, posters and advertising. Some years later, I started to work on packaging design, for toys and food industry. With 6 years professional experience in the graphic design industry, I was able to understand, improve and contribute to more projects where my illustration work was required. So, in 2005, I finally jumped to the illustration world, starting my solo career as illustrator. My first works were related to book projects (covers and internal illustrations), magazines and packaging design. Later, my illustrations were required to advertising, t-shirt design, posters and website projects.



Representation



I'm proud to have my work internationally represented by

Erika Groeschel Inc

. We have been working together by 8 years and I'm very happy to have Erika as my agent during all this time. So, if you are from any country in the World (except Brazil) and have a job inquiry, please drop her a line at erikawge@mac.com. Or call her at T. 212-685-3291 / C. 646-258-1177, New York City.



Clients
Below, you can see some of the main clients that I have the joy and the opportunity to work with.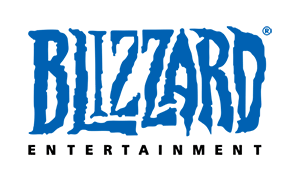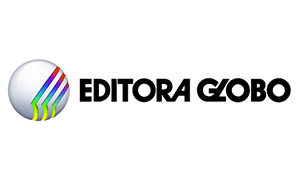 "
Cristiano was a pleasure to work with!
His illustrations are of the highest quality, his likenesses are incredibly accurate and his distinctive technique is high energy and perfect for ESPN. His characteristic mark making and understanding of color and composition was just what we were looking for! Our recent assignment was a big one and involved many moving parts. Cristiano was able to negotiate all of them with great professionalism delivering extraordinary sketches and finals on time and on budget. Cristiano's collaborative process and understanding of work flow made the assignment a breeze and I can't wait to work with Cristiano again! 
Neil Jamieson - Creative Director, ESPN digital media
"
Cristiano was fabulous to work with. He was extremely responsive, understood very well what we were trying to accomplish, and gracefully applied his brilliant creative expression to every round until we landed the final art. The internal client was thrilled. I would work with Cristiano again in a heartbeat.
Chuck Eichten, Design Director, Nike Inc.
"
ESPN worked with Cristiano on a 33 piece poster collection for the 2014 World Cup in Brazil. He brought his unique style and incredible passion to the project from the very first day. Cristiano works faster than any artist we've worked with—and doesn't sacrifice quality at all. He was incredibly responsive to feedback and found a way to make the better with each round of revisions. I highly recommend Cristiano for any creative project and I'd work with him again in a heartbeat.
Seth Ader, Vice President, Sports Marketing, ESPN.
"
Cristiano and I worked together in a project for Procter and Gable, it's was a very complex project involving photography and illustration and it went very smooth. I was very impressed with the quality of his work, He is very talented, fast and easy to work with it.
Cesar Finamori, VP Creative Director, Art Director at BBDO NYC.
"
Cristiano is one of the most talented and gifted individuals that I have ever had a chance to work with.
Wil Green, Art Director, NIKE USA.
2017:

AWARD OF EXCELENCE

from the SOCIETY OF NEWS DESIGN: Category 07la Features Design (Pages) A&E Cover Story / Broadsheet 175,000 and over, given to the 2016 Kennedy Center Honors illustrations, created to

Washington Post.
2017:

AWARD OF EXCELENCE

from the SOCIETY OF NEWS DESIGN: Category 07Ga Features Design (Pages) A&E Inside Page / Broadsheet 175,000 and over, given to the Summer Posters collection, published by

Washington Post.

I could contribute for this collection with my SUICIDE SQUAD alternative poster.
2015:

PROMAX BDA AWARDS

given to the ESPN Posters for Fifa World Cup Brasil. Gold at : Category Art Direction and Design: Key Art / Poster Campaign and a Bronze at Clio Sports Awards 2015.
2015:

CLIO SPORTS AWARDS 2015 / Bronze

given to the ESPN Posters for Fifa World Cup Brasil.
2011:

CLIO AWARDS 2011

Category "Print: Public Services" for the comic pages done for AIDES, in partnership with Goodby, Silverstein & Partners (San Francisco).
All these prizes just crowned the big joy that was the opportunity and challenge to produce these works.